Bound Book- Receipt (Professional Version)
Selecting

Bound Book

from the menu will display the Bound Book dialog. Select a firearm from the Entries dropdown. Select the Receipt tab to enter receipt information.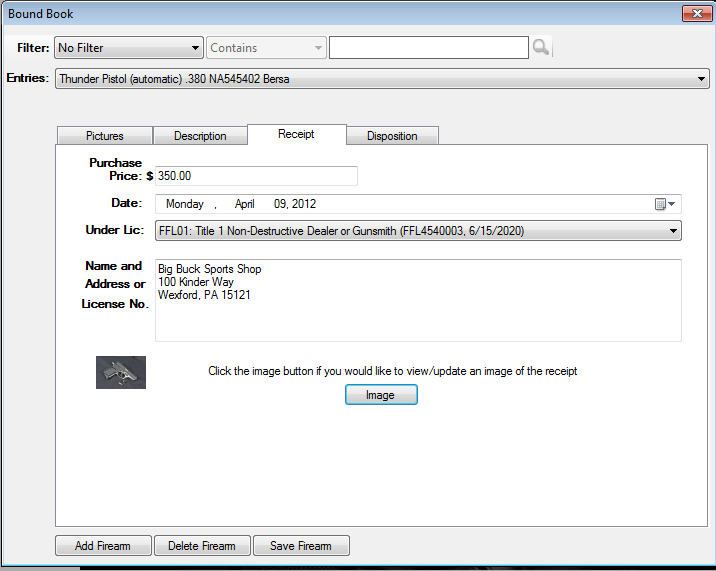 Purchase Price

The price paid for the firearm

Date
The date the firearm was purchased
Under Lic
The FFL license the firearm was purchased under
Name and Address
or License No.
Name and address of the company the firearm was purchased from or their license number.


If you have a scanned copy of the receipt, click the image button for receipt image editing functionality. From the receipt image editor, options are available to update the receipt, delete the receipt, or print the receipt as well as zoom functionality.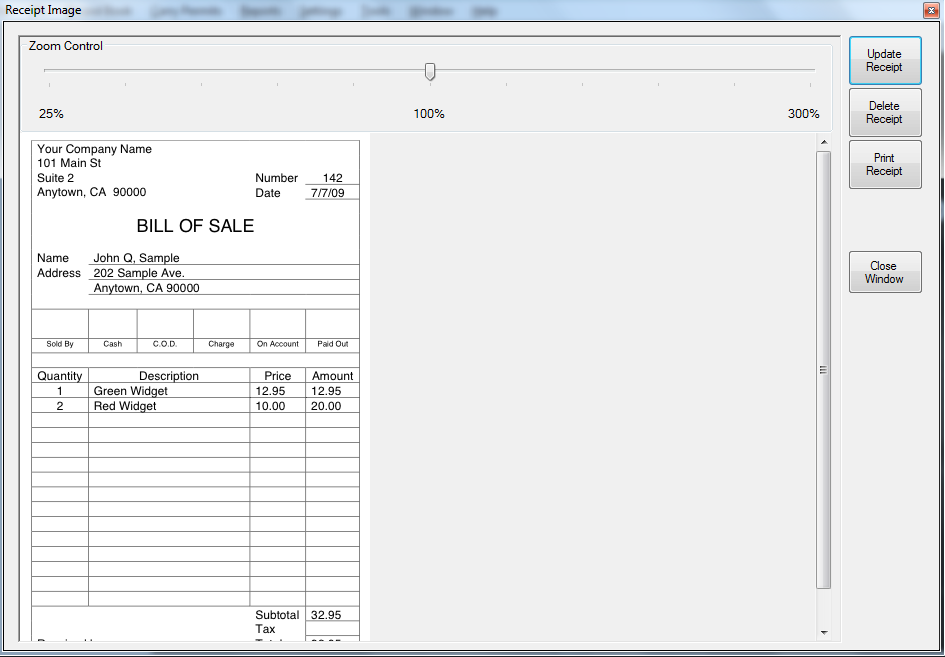 Copyright © 2013 Wolfe Computer Services All Rights Reserved