Selecting

Reports -> Bound Book

will allow you to print bound book entries. The following print options are available:
- to print a Complete List of data logged in the Bound Book
- to print the bound book based on FFL license

The bound book is in the format specified by the ATF. The following sample report is the Complete List for all defined FFLs.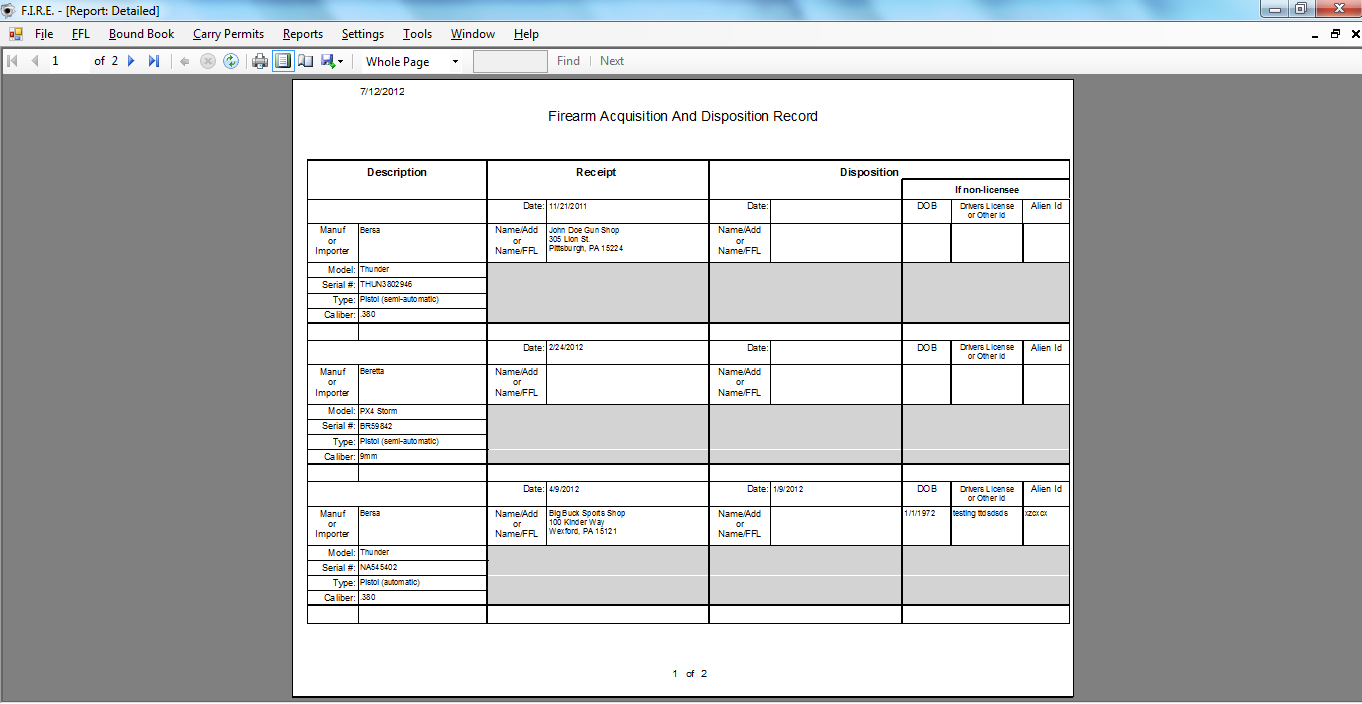 Copyright © 2013 Wolfe Computer Services All Rights Reserved