Shows FFL (Professional Version Only)
Selecting

FFL -> New

from the menu will allow you to enter a new Federal Firearm License. Below are the fields on the new FFL window and the definition of these fields.
Owner Tab
| | |
| --- | --- |
| *Number | The Federal Firearm License number that has been assigned |
| *Name | The name that the issued FFL is under |
| *Type | The type of FFL that was issued |
| *Premises Address | The address where the firearm resides |
| Copy to mailing address | If the premise address is the same as the mailing address, the premise address will be copied to the mailing address if this button is clicked |
| Mailing Address | The address where information regarding the firearm should be shipped to |
| *Expiration Date | The date this FFL expires |
| Save | The Save button will save your FFL |
Note: Fields with an asterisk are required.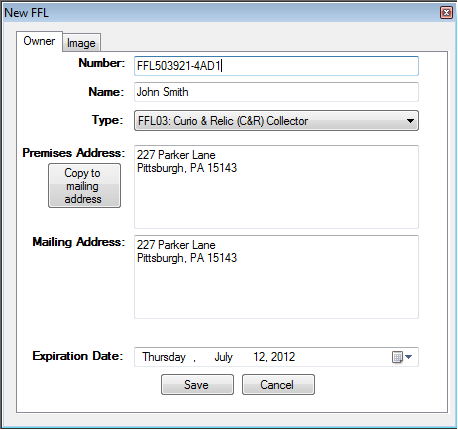 Image Tab
The "Select Image" button will allow you browse to an image of your FFL license. The "Remove Image" button willl allow you to remove the FFL image assigned to your FFL.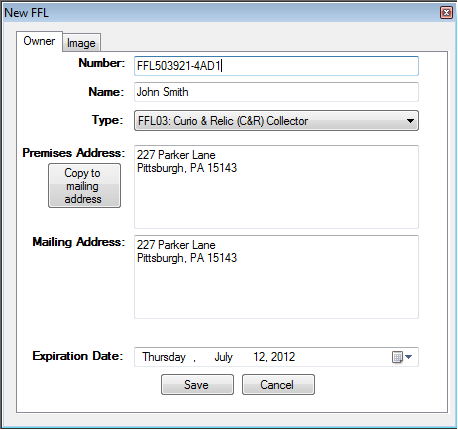 Copyright © 2013 Wolfe Computer Services All Rights Reserved